Why Hire A Social Media Consultant?
TIME FREEDOM: So that you can spend your precious time to work on other aspects of your business. More of your time + my awesome social media expertise = PROFIT.
I'm a contractor, so working with me will save you a LOT more money than hiring a full time employee. Unlike an employee, you don't have to worry about dishing out benefits such as PTO and insurance. (Psst!... and my monthly fee is less than a monthly salary, believe me).
Hiring a Social Media Consultant means you are investing in your business. You want your business to grow and you want more money. These are important reasons to hire someone who knows exactly what they are doing, throughout all the major platforms where your customers exist! They are there waiting to find you, but you just have to know how to reach them. ... And that's where I come in:
MY Services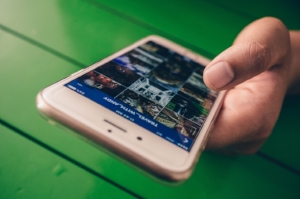 Need an online presence, yet don't have the time to maintain it? I'll take care of it all for you! I'll manage and monitor your profiles, create content, and engage with your audience on up to 3 social sites.
Want a monthly or weekly newsletter for your subscribers? - Or how about some help building a subscriber list? I can help! I'm familiar with both MailChimp and Constant Contact.
Would you like to be taught how to market effectively on social media? I'll show you the ropes and give you tips and tricks so that you can revamp your online presence and get it done yourself.
Would we be a good fit? Let's find out.